22 Aug

Letter from the Chair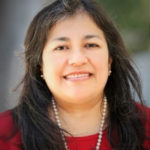 It has been a year of big changes, and we continue to breathe new life into our association.
Our unique perspective gives us a bird's-eye view of the new developments taking place in our profession. Since we are the largest association of its kind in the U.S., we are tasked with keeping the issues that affect our members at the forefront.
In the past few months we have heard from our fellow colleagues about many of the current challenges in our field, such as language access plans, immigration interpreting issues and the use of new technologies. We are taking a close look at the big picture to determine how we can best support our members. At times, the pace might seem slow, but we are committed to taking the steps that continue to move our association and our community of interpreters and translators in a positive direction.
Our beloved association is undergoing a substantial transformation. We have:
A new administration
New NAJIT Board officers
New SSTI officers
New committee volunteers
New ad hoc committees
Much of the work is happening in the background with tireless efforts on the part of our board members, volunteers and our new management team. Part of this work has involved updating web pages, reconfiguring all committees and migrating huge amounts of information into a new database. Although this type of transition is not without its challenges, for those of us looking from the inside out it has been almost seamless—and the greatest part of it has been accomplished in the space of merely two months!
In order to keep all of our association's moving parts working in harmony, all officers and volunteers have been working after hours to make NAJIT the best association it can possibly be, not only for those who specialize in judiciary interpreting, but for all professional interpreters and translators. To this purpose, there are many important questions we must consider in the very near future. Chief among them are:
What do we want our association to become? and
What do we want it to accomplish?
Here are some of the aspects of our profession which our members have told us are of utmost importance to them:
We want to be well respected.
We want to have a gathering place of like-minded professionals.
We want to find mentors for those of us who are just entering the profession.
We want to educate ancillary professions and the community at large about what we do.
We want to continue to maintain our high standards in regards to ethics, best practices and competence.
We want to continue to advocate for and promote the interpreting and translation professions.
We want to continue to bring together certified interpreters throughout the United States.
We want to receive the best training and continuing education possible.
We want to give the interpreting and translation professions the place they deserve in society, in the U.S. and abroad.
If there is anything our Atlanta conference showed us, it is that good will and fresh ideas for all these concerns are out there. During our last conference, our 7:00 a.m. Town Hall Meeting had a record number of participants. Our members showed up bright and early full of ideas and suggestions for a bigger and better NAJIT…and this was just the beginning. Our members are hungry for a forum and an environment which will allow maximum participation. NAJIT is working to create that forum… and we have some exciting developments in store for you this year.
We understand that our members want to have a voice in making our industry better, so we'd like to invite you to volunteer for one of our committees (standing or ad hoc). We can become a force that will initiate immediate change in our profession, if we are ready to take action. In the meantime, we will continue to work in your favor to give you that voice, level the playing field, and strive to improve our profession at all times. Let us become a close-knit group of professionals dedicated to helping each other. If we do so, I am sure incredible results will follow.