22 Aug

Ask an Interpreter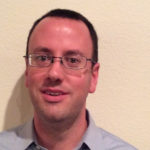 This new column aims to explore the lighter side of interpreting. Readers are encouraged to send offbeat questions about anything having to do with the T & I community.
Do interpreters watch telenovelas?
Yes, but it's purely linguistic research. Here's a quick guide to Spanish-language telenovelas: the U.S.-based network Univision has exclusive rights to rebroadcast telenovelas from the Mexican network Televisa. Inevitably, the telenovelas aired on Univision lag far behind those in Mexico, so whenever you discuss one of these programs with someone in Mexico, always remind them not to spoil the next chapter for you! (To avoid any biased research, of course.) Azteca America rebroadcasts many of its telenovelas from its Mexican network, TV Azteca. Telemundo produces its own novelas (short for telenovelas), most of which are filmed in Miami, so your Mexican acquaintances will need cable should you wish to consult them regarding any troublesome idioms. While many telenovelas contain the same romantic melodramas as U.S. soap operas, lately Televisa (aired here on Univision) has been experimenting with comedic novelas (Amores con trampa [Love and Snares], Hasta que el dinero nos separe [Until Money do us Part]) and Telemundo with narconovelas (El señor de los cielos [The Lord of the Heavens], La reina del sur [The Queen of the South]).  U.S. soap operas last indefinitely and are usually aired during the day, but Mexican telenovelas rarely last longer than one year, and they are often broadcast during prime-time slots—no need to program your DVR! Many of Mexico's biggest stars appear in novelas. Mexican singers such as Pedro Fernández and Thalía have dabbled in novelas. Gael García Bernal, an internationally-renowned movie star from Mexico, got his start in telenovelas. Even First Lady Angélica Rivera started her career as a singer and then went on to become a famous telenovela actress, most memorably as Gaviota in Destilando amor—yes, it does mean "distilling love," but it sounds much better in Spanish—with a catchy theme song by Pepe Aguilar.
Recently-enacted telecommunications reforms in Mexico could potentially shake up the industry and create more competition. The newly minted Federal Telecommunications Institute now has the authority to impose sanctions or even forcibly split up telephone and TV companies with a market share of 50 percent or more. Currently, Televisa and TV Azteca control 94 percent of commercial TV frequencies. Reform has already led to savings for telephone customers in Mexico; long distance fees were eliminated, and roaming fees have been decreasing. In fact, these savings have started to cross the border, as many U.S. mobile carriers now provide unlimited calls to Mexico at very low prices. Critics, however, say that these reforms do not go far enough, especially for the TV industry, long dominated by a powerful duopoly that could simply sell off enough subsidiaries until each possesses slightly less than half of the market share. Time will tell how effective these reforms are. Or as they say in the industry…stay tuned!
One final rule regarding telenovelas: this is research, so do not let yourself get caught up in the inevitable plot twists (example: Amores con trampa, in which actor Eduardo Yáñez's character is tempted to leave his wife for a younger attractive neighbor—and after she faithfully stood by his side for all those years!) Just remember: even if all seems lost and beyond hope, don't worry, everything usually works out in the end.
[Dan DeCoursey is a state and federally certified court interpreter in San Diego, as well as an ATA-certified Spanish>English translator. After working for several years as a teacher and textbook editor, he was ready to make a change, so he moved to Guadalajara, Mexico, where he earned a master's degree in translation and interpreting from the Universidad Autónoma de Guadalajara. He has over a decade of experience working as an interpreter in both state and federal court, and as a freelance translator specializing in legal documents. Currently, he is a staff interpreter at the U.S. District Court for the Southern District of California (San Diego).]