17 Aug

2017 Conference Roundup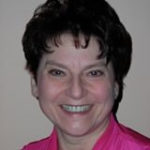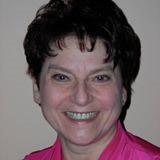 NAJIT's annual conference is perpetually inked into my calendar. In the twenty years that I have been a member, I have attended every conference but one: the year my son graduated from college. (And since he took the scenic route to graduation, not even NAJIT could make me miss that one! But that's another story.)
From May 19-21, we joined together for a weekend of learning and networking, seeing old friends and meeting new ones. For me, every conference has been a positive experience; but the 38th Annual Conference, held just outside of Washington, DC in McLean, VA, was unique for a number of "firsts"–most striking, that this is the first time the conference was completely sold out!
We joined together for a weekend of learning and networking, seeing old friends and meeting new ones.
Friday's 11 pre-conference workshops attracted 181 attendees; a total of 332 interpreters and translators, hailing from 38 states and 8 countries, partook of the 29 sessions on Saturday and Sunday. In all, 42 speakers offered their expertise on a range of topics including many aspects of skills-building (note-taking, sight translation, simultaneous, sim-consec, diction, memory), terminology (narco and gang vocabulary and street culture, LGBT terminology, federal court terminology, vocabulary of arraignments, research tips), forensics and firearms, diplomatic translation, ethics, and many more. I was hard-pressed to decide which sessions to attend. (Check out the complete program on line to see what you missed!)
CEUs were pre-approved by 21 states, as well as ATA, CCHI and IMIA. This was the first time that a city tour offered CEUs. (It was sold out in three weeks, at 32 participants, and many turned away.)
HINT: Register as soon as possible for next year's conference and workshops to avoid being left out. And here's a heads-up – we're going to San Francisco, June 8-10, 2018 at the Parc 55 Hotel on Union Square! We have an excellent rate of $209 a night, so start saving your pennies. And if you're going to San Francisco, be sure to wear some flowers in your hair. (Sorry –I couldn't resist. Throwback to my hippie past: https://www.youtube.com/watch?v=bch1_Ep5M1s.).
There were 16 exhibitors who offered information about their organizations and products:
California Court Interpreting Program
Craney Interpreting Services
SpeakEasy Services
VITERBO University
African Language Consultants LLC
Cross Cultural Communications
CWA
American Translators Association
Headvox
Linguali
SOSi
TCS Interpreting
InTrans Book Service, Inc.
Maryland Judiciary Court Interpreter Program
The Confident Interpreter
Society for the Study of Translation and Interpretation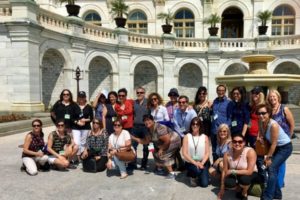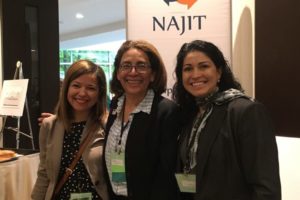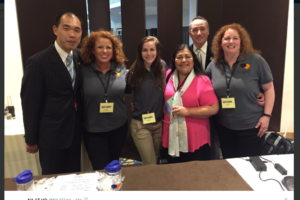 Congratulations to a wonderful crop of Scholars this year, whom we hope to cultivate and nurture to be leaders in the future of our profession. We look forward to reading their impressions of their first NAJIT conference in the next few issues of Proteus. They are:
Claudia Gabriela Dardón – John Jay College of Criminal Justice
Anastasiya Kogan – University of Maryland, College Park
Omar Macias Reyes – John Jay College of Criminal Justice
Marta Gómez Salcedo – Montclair State University
Jing Zhao – New York University
Thank you to Gladys Matthews, who organized the program for them, and all the official and unofficial mentors who took time to speak with and offer them guidance. The mentors are:
Juanita Ulloa
Athena Matilsky
Beatriz Craney
Ali Salcedo
Sonia Schlamowitz
In another "first," our keynote address was given by Dr. Henry Liu, president of the International Federation of Translators (FIT) of which NAJIT is a member. This demonstrates how far we've come in the past 38 years, growing from an initial association of interpreters in New York, to a national, highly respected presence, to a player on the international scene.
Dr. Liu, who is consultant interpreter in English, Chinese and French, hails from New Zealand. In a speech that was both enlightening and entertaining, he addressed the impact of artificial intelligence and neural machine translation on our profession, presenting a bird's-eye view of the interpreting and translation landscape and identifying the risks and opportunities so that we can future-proof our profession.
NAJIT's newly comprised Board of Directors is as follows:
Rafael Carrillo, Chair
Ernesto Niño-Murcia, Secretary
Gladys Mathews, Treasurer
Esther M. Navarro-Hall, Director
Hilda Shymanik, Director
They will designate this year's committee chairs.
And in yet another "first," members of NAJIT, led by Helen Eby and Milena Calderi-Waldron, co-chairs of the Advocacy Committee, went to the Capitol to speak with their representatives and senators about interpreter and translator issues. This took place on Monday, May 22, after the conclusion of the conference.
From my personal perspective, I found this to be one of the best run conferences I have attended, and I had a hand in organizing the conference for many years, so I know whereof I speak. A huge THANK YOU to Rob and Susan Cruz, the Conference Committee, for their tireless efforts. I know that some glitches occurred, but that's par for the course. Susan and Rob handled them in a most professional manner. I had the luxury of enjoying myself, with no responsibilities, so another "thank you" for that!
If you attended and were particularly impressed by a speaker, please let HQ know, so that they will be invited to present next year. If you'd like to be part of planning the 2018 Conference, please let HQ know so they can give your name to the Conference Committee. If you have a complaint, let HQ know, but please do it in a respectful way. Until you've run a conference, you have no idea how complicated the process is, and criticism–always constructive–is best done in private! If you were unable to attend this year, start planning now for what will, no doubt, be a blockbuster in 2018!
And one last message from our sponsor (another throwback – to the television of years-gone-by.) NAJIT is YOU. You make it what it is. So be proactive, and MAKE IT GREAT!
Have a wonderful summer, and I look forward to seeing you next year in the City by the Bay.
[Rosemary Dann is a former director of NAJIT's Board of Directors and a former editor-in-chief of Proteus.]
I found this to be one of the best run conferences I have attended...