06 May

Message from the Chair of the NAJIT Board of Directors Spring 2020
By Armando Ezquerra Hasbun
As you read these lines in Proteus, you may be experiencing a host of conflicting emotions as to the disruption to our lives brought about by the effects of the coronavirus pandemic We are still trying to understand and process these effects, from the immediate health risk to many and the precautionary measures that this emergency necessitates to the subsequent impact on our work, on our economy and on the way we conduct our lives.
I would first like to express the hope that you and your loved ones are healthy and safe while observing social distancing and all other precautionary measures in your community. It's important that we all do our part to help minimize the damage inflicted by COVID-19 by avoiding gatherings, which is the reason, sadly, that our NAJIT 2020 Conference will not be taking place as expected.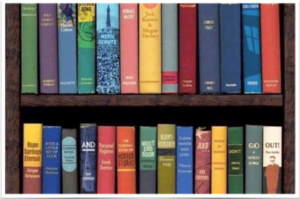 I also want to address the importance of keeping one's sanity and well-being by observing healthy routines as we reorient our lives and, from a professional standpoint, possibly reinvent them. The impossibility of rendering interpretation in person has forced all of us, ready or not, into the sphere of remote interpreting, a segment of our profession with its own long-standing conventions and its own pre-existing pool of over the phone interpreters (OPI) and video remote interpreters (VRI). All of us entering this arena, including the judiciary, administrators and end users must now learn the ins and outs of the technology and, most importantly, negotiate a compensation scheme to price our services appropriately, something that has always been difficult to achieve even under normal circumstances, which these are not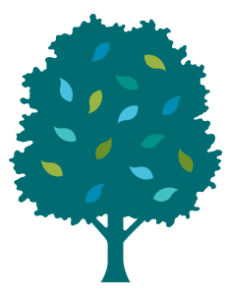 "It is not the strongest or the most intelligent that survives, but the most adaptable"
At this time of imposed rapid change, I am reminded of three useful observations. The first is that, paraphrasing Charles Darwin, it is neither the strongest nor the most intelligent of a species that survives, but rather the most adaptable. The second is the often-invoked rhetorical trope that in Chinese, the word "crisis" is composed of two characters, one representing "danger" and the other, "opportunity." As it turns out, the appropriate translation of "opportunity" is actually "a changing point," or even "a chance (opportunity), good timing." The third observation has been attributed to both Oscar Wilde and to Will Rogers: "You never get a second chance to make a first impression."
Professionally speaking, we are being pressed to adapt in order to survive. While this crisis poses a danger, it also brings us a chance or "good timing" for us to be the ones to set the foundations of the new paradigm for compensation for remote delivery of interpretation services. The terms we negotiate now may stay with us long after the pandemic, because we must assume that after this crisis, remote study, teleworking and virtual meetings will not just be this year's buzzwords. They will shape our new normal, and we better be the ones (as the experts we are or soon will be), to have a voice as to how we are compensated, without having to consider how those who contract us might make more or less money.
But how to proceed? A starting point is to observe and retain existing guideposts. For engagements with the judiciary, existing compensation fee schedules can be adopted and adapted to remote delivery. Determining compensation for direct private clients should not be hard to do, since we will be the ones calling the shots. The greatest difficulty will be in negotiating with agencies, especially with those language services providers (LSPs) that already offer OPI by the minute. I believe one differentiator is contrasting a scheduled interpreting assignment not payable by the minute, with unscheduled, on-the -spot calls that are traditionally compensated by each minute of interpretation. If agencies insist on per minute compensation, we must then take our hourly fees and divide them by 60.
We must remain united and remind the agencies that we interpreters have standards for payment that must be respected for scheduled assignments: two-hour or three-hour or half-day or full-day mode, cancellation policies, differential fees if a session is broadcast or recorded for later use interpreting breaks, or for providing technical coordination on our part when we bring in another colleague for team interpreting. The way we respond now to this opportunity will set the terms that will define the way our work is compensated in this new future we have before us.
I suggest that we connect through social media to establish reasonable local, regional or national standards for compensation. Let's remember that we get paid for the time we make ourselves available (forgoing other assignments), and not for the time we are actually interpreting; that although our fees may seem high, they represent the years of study and practice necessary to make a session run smoothly and efficiently.
Let's embrace this new tomorrow, confident that the jobs, the joys and the sorrows will all come back, but that things will not be the same because we will have changed: stronger, wiser, leaner and healthier.
Until we meet again, best of luck!
Armando Ezquerra Hasbun
Chair of the NAJIT Board of a Directors